by Dave from Lockdown Books
[Kropotkin Hall, Dave is playing bass. Person in the chair is Milan Rai, now editor of Peace News]
In June 1990 I was on a train coming home from the committal hearing of a pair of peace activists in Oxford Crown Court. I recognised the couple across the aisle, who had also been at the hearing, and we got chatting. They lived in a newly established housing co-op in Northampton, just a couple of stops along the line from where I was living. The timing couldn't have been better: my partner and I were looking for somewhere new to live and wanted to combine a new home with increasing involvement in activism. We'd already had a week-long stay at the peace camp at Faslane that January, but it wasn't right for us. This seemed like another possibility.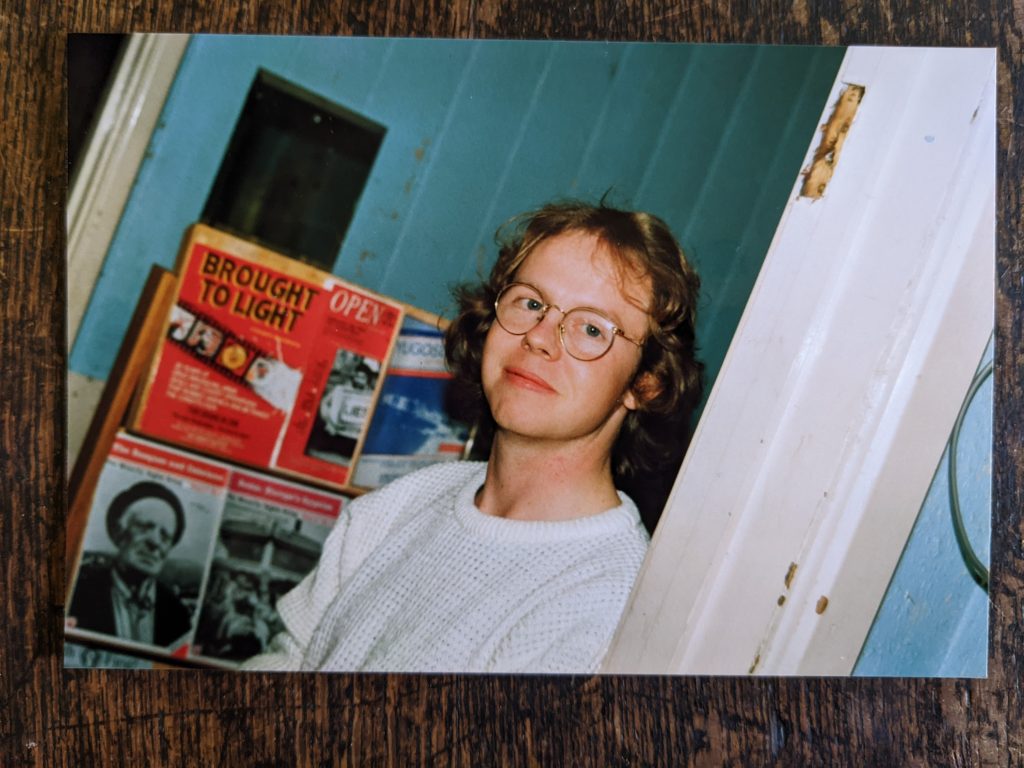 We spent a week at the co-op in August and moved in later that month. There were three couples living there already with their seven children and the co-op owned two houses: one on St Michaels Avenue and another on Adnitt Road. Decisions were made by consensus, everyone pooled money and cooked and ate communally, and vegan, in the downstairs kitchen in St Michaels Avenue. We were founder members of the Radical Routes network.
The first month we were there was taken up with the trial of the two peace activists who had been committed at Oxford. They had disarmed an F111 nuclear capable bomber at RAF Upper Heyford, the first "Swords into Ploughshares" action in the UK. They were found guilty of criminal damage and sent to prison. When released, they were to join us at Blackcurrent, in the house on Adnitt Road.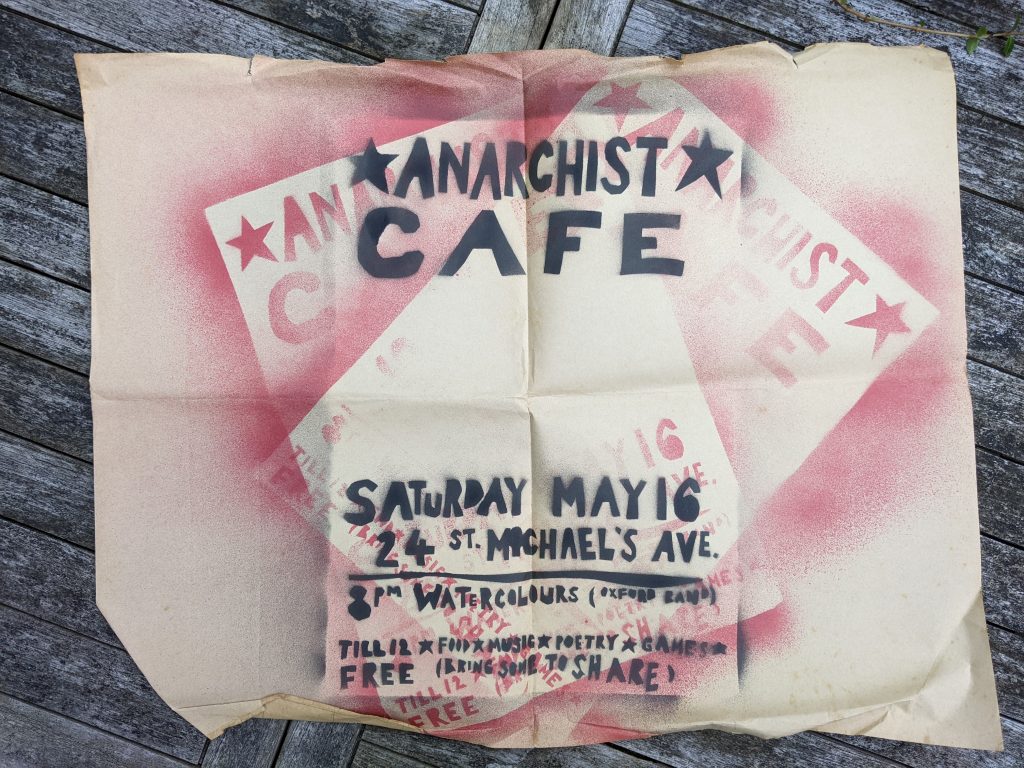 Meanwhile the co-op was involved in a variety of actions and activities. It acted as a food co-op through Suma; was a base for both local and national meetings and gatherings and a small bookshop operated out of the St Michaels Avenue house. There were ongoing protests against the Poll Tax and members of the co-op occupied the Borough Treasurer of Norhamptonshire's office in protest at the threatened imprisonment of pensioner Cyril Mundin for non-payment the tax. They were arrested and eventually given minimal fines by a sympathetic judge. Other co-op members were at the notorious poll tax riot in London.
Although the first Gulf War had ended by the time of the release of the Ploughshares two in March 1991, non-violence, pacifism and resisting militarism were a key focus of the co-op, along with green and ecological issues. The co-op hosted meetings of an organization called Whose World, largely run by a man from Manchester who only ate vegan food which was grown in Europe (Eurovegan) and cycled everywhere. It was the venue for a number of Green Student Gatherings and for some Student CND meetings. There was a blockade of an air/arms show at RAF Upper Heyford and a high level of engagement with national campaigns.
As with all communities, there were some tensions and people eventually began to drift apart. One couple bought a house in southern Ireland and moved out. Another couple moved in. I eventually moved out in August 1991, to a house in Oxford. My band did return to play a couple of gigs at the St Michael's Avenue house but I lost contact entirely with the co-op some time in 1992.
---
I forgot two things:
we had an allotment. We did a trial for the Henry Doubleday Research Association on quinoa and if it was suitable for growing in the UK. This was 1991, no one had ever heard of the stuff!
the wall at the back of the St Michaels Ave property: the at the very end of the garden with the peace sign in the bricks. That was built by Stephen Hancock with help from everyone. He learned how to lay bricks whilst he was in prison for the Ploughshares action.